DzNutz Premium hardware
DzNutz Premium hardware, is our take on hardware done right; made by skaters for skateboarding. Besides them being professional grade the bolts are familiar to any skater as countersunk skate bolts. The stainless steel "NuttyBar" is our proprietary, and uniquely designed, self-locking fastener. Because mounting trucks, to the deck, is one of the biggest hassles; when putting a board together, we've found a way to save you time, and better stabilize your bolts (reducing stress cracks). Using the DzNutz Premium set; there is no tool needed truck side when mounting your trucks. Simply hold the NuttyBar, use a driver and done!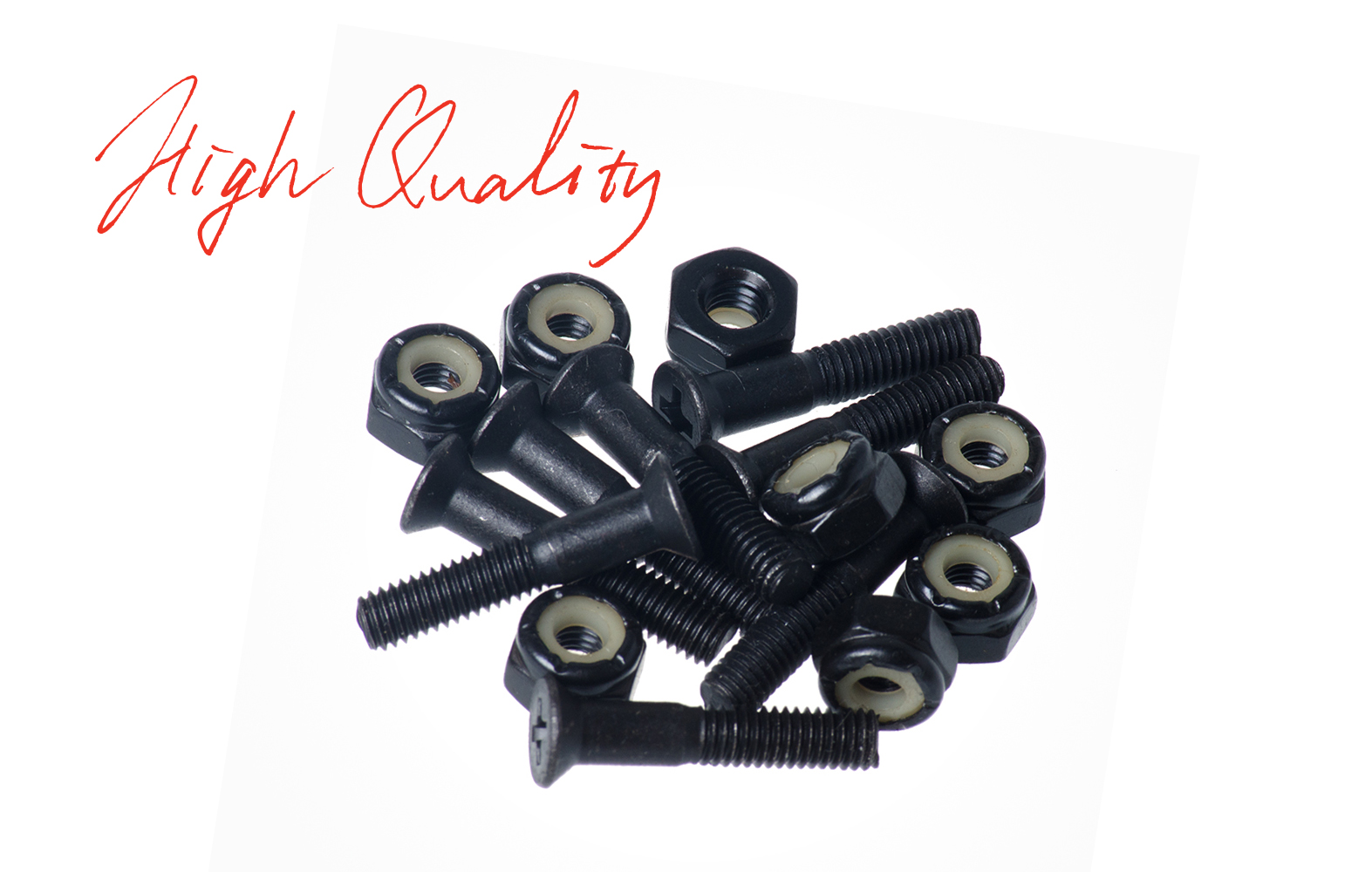 High-Quality Classic mounting bolts
For the beginner skaters or OG skaters that rather not step up their game; we provide our High-Quality Classic mounting bolts. Our bolts are professional grade and made with the highest quality materials.